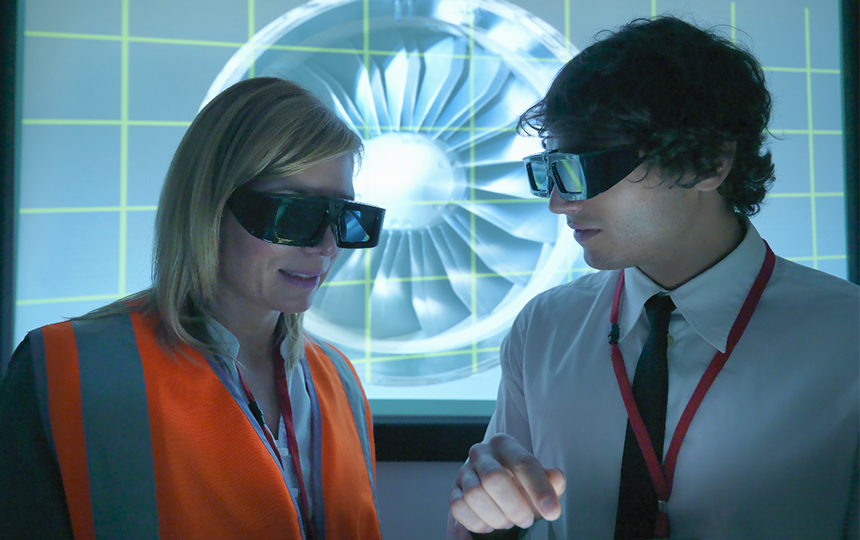 Global Startup Lab 17th – Global Startup Ecosystem Trends & Pitches by Overseas AR/VR Startups
Date: April 26, 2018 (Thur.)
Time: 7:00 PM – 9:00 PM (Doors open at 6:30 PM)
Venue: Plug and Play Powered by Tokyu Land Corporation
Capacity: 100
Open to: Startups, corporations interested in foreign startups, reporters, investors
(* Consulting companies are not eligible)
Admission: Free
The event will feature a breakdown of AR/VR startup ecosystem trends around the world, with Israeli ecosystems in particular being discussed by a guest speaker. Additionally, Global Startup Lab 17th will also be a chance to learn more about the modern world through remote pitches by startups working in the AR/VR field overseas.
Details
Compared with Western countries, the startup ecosystem in Japan is still developing. How have Europe, the US, Israel, and places such as India and Southeast Asia, which have achieved rapid growth, built their ecosystems and how do they currently operate?
To answer that, Global Startup Lab will provide an overview of startup ecosystem trends from around the world and then explain them all. This will help startups make great strides in their business by providing them with information on overseas corporations, VCs, accelerators, or incubation facilities: a crucial first step towards overseas expansion. As for corporations, we will provide information on the latest AR/VR innovation trends from overseas and explain how open innovation is being developed globally.
A social get-together is scheduled after the event. It will be a valuable opportunity to network and find out what's going on in the world right now. Startup entrepreneurs, individuals interested in overseas startups, corporations with an eye on the startup world, as well as investors, are all welcome.
* Language: Japanese and English (simultaneous translation not provided)
* The event will feature a guest speaker from Israel
Contents
About global AR/VR trends, open to startups and corporations
About Israeli startup ecosystems
Remote pitches by global AR/VR startups * Updated frequently
Networking (social get-together) * Refreshments not included

Note: Contents may be subject to change.
Speaker

■ INCEPTION(location:Israel Keyword:AR, VR, XR)
Mr.Benny Arbel – CEO
Case studies include works with TOYOTA, CISCO, UNIVERSAL and many more. INCEPTION provides four offerings: 1) AR content creation using filters, apps, interactive experiences 2) VR content creation for entertainment, branded content, storytelling 3) VR content distribution using cross-platform distribution, marketing support and 4) VR, AR, MR white label app providing cross-platform support, easy-to-use management interface.

■ Texel(location:Israel Keyword:VR、Sports、Entertainment)
Mr.Amir Segev – CEO and Co founder
Teleporting platform for live events. Their strength are 1) Un-paralleled 360 degree video resolution quality 2) capability to allow friends (groups) in different geographies to virtually attend together an event despite the different networks in between. 3) measuring and analysis of headset movement for improved story telling strategies and monetization related placement.

■ Altair VR(location:Russia Keyword:VR、Education、Blockchain)
Altair VR managed to build the largest network of mobile planetariums in Russia and the CIS, introducing more than 500.000 children to astronomy. In only six months, over 300.000 people downloaded their app and their Virtual Planetarium franchise works in 18 cities. The next stage is a type of Virtual Encyclopedia for natural sciences.

■ Imaginate Software Labs Pvt Ltd(location:India Keyword:AR, VR, MR)
Their corporate clients include: Shell, Ford, Cisco, Schneider Electric and many more. They provide an immersive & interactive 3D meeting solution for remote collaborative design, training, maintenance and repair of heavy equipment using both Augmented Reality & Virtual Reality". Applications include: Remote Support & Training (Field technician with AR device, Remote Expert View, Trainer with AR or VR device, Remote Support).

■ Tal Chen (Mr.) -Partner, Corporate Finance & Scouting, Deloitte Israel
Tal Chen provides technological and business development advisory services to International Enterprises, as well as local startups. Under this framework, Tal works with entrepreneurs, companies and VCs on analytic and strategic decision-making, creating new products and entering new markets, expanding business activity and managing investor relations. In addition, Tal is focused on providing Scouting services for foreign companies in regard to the Israeli High-Tech market.
※* First-time participants need to register here in order to apply for events.
After you've completed your registration, please apply here.