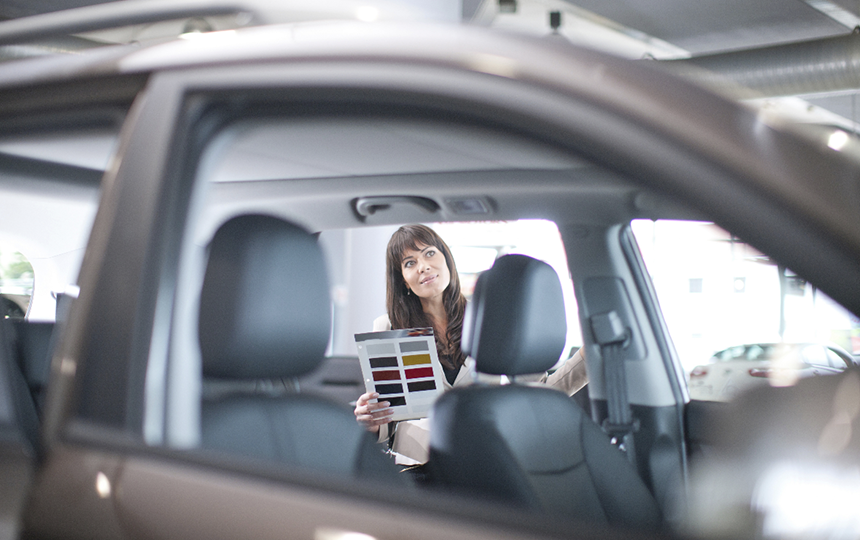 【Global Startup Lab 18th】A Look at the Global Automotive Industry's Latest Technologies and Leading Startups
Date: Aug 2, 2018 (Thu.)
Time: 7:00 PM – 8:30 PM (Doors open at 6:30 PM)
Venue: Plug and Play
Capacity: 100
Open to: Startups, corporations interested in foreign startups, media, investors (consulting companies not eligible)
Admission: Free
During the event, We will introduce the latest technologies in the global automotive industry and its leading venture companies. First, from a macro view, We will explore trends in the automotive industry by looking at its present and future. Next, from a micro view, We will look at some specific examples by introducing the industry's most representative venture companies.
Details
Every day, the world continues to make rapid progress in the field of industrial technology. The utilization of destructive creation by startups in the mobility field in particular has really shaken up the old industries. To continue operating on the forefront of this new industrial revolution, It is imperative for large corporations and startups to better understand each other. For these reasons, during this session, we will be introducing and discussing the latest, global trends occurring in the field of mobility. Next, we will take a more detailed look at it all by introducing actual companies active in that area. There is also a networking session scheduled after the event. We hope to see everyone interested in how corporations and startups make use of the latest technologies at the event.
* Languages: Japanese and English
* Event does not include startup pitch sessions. Company introductions will be made via slides.
Contents
Summary of Latest Technology Trends in the Global Automotive Industry
An Introduction of Startups Representing the Latest Technology Trends
Networking

Note: Contents may be subject to change.
Speaker

■ Kentaro Abe, Deloitte Tohmatsu Consulting, Manager/Automotive Sector
As head of the automotive/manufacturing sector, his primary responsibilities include structural analyses of next-generation mobility industries and other emerging business areas, technical strategy planning, organizational design, and drafting business plans. Previously, He has been assigned at the corporate planning departments of major car manufacturers and has spent time working in Southeast Asia and Thailand.

■ Yusuke Shimizu, Deloitte Tohmatsu Consulting, Manager
Before assuming his current position, he'd worked at the product planning office of a major Japanese car manufacturer as well as an American strategy consulting firm. In recent years, he's been engaged in designing strategies for next-generation cars, including original equipment manufacturing of electric car components, connected vehicles, MaaS, and self-driving cars.

■ Daiki Moriyama, Deloitte Tohmatsu Venture Support, Manager
Assigned to Deloitte Israel as of this summer. Before assuming his current position, he graduated design school and worked for an American strategy consulting firm. His responsibilities include working with technology and R&D venture companies in and outside Japan, helping them with business strategy development, fundraising, intellectual property strategy development, regulatory compliance, and M&A.

■ Alba Zurriaga Carda, Deloitte Tohmatsu Venture Support, Incubation Division
One of her responsibilities is supporting the search for promising venture ecosystems that can help Japanese companies expand through innovation. She acts as a technological and venture company scout, helping match up Japanese and venture companies by researching and evaluating venture businesses from all over the world.
※* First-time participants need to register here in order to apply for events.
After you've completed your registration, please apply here.