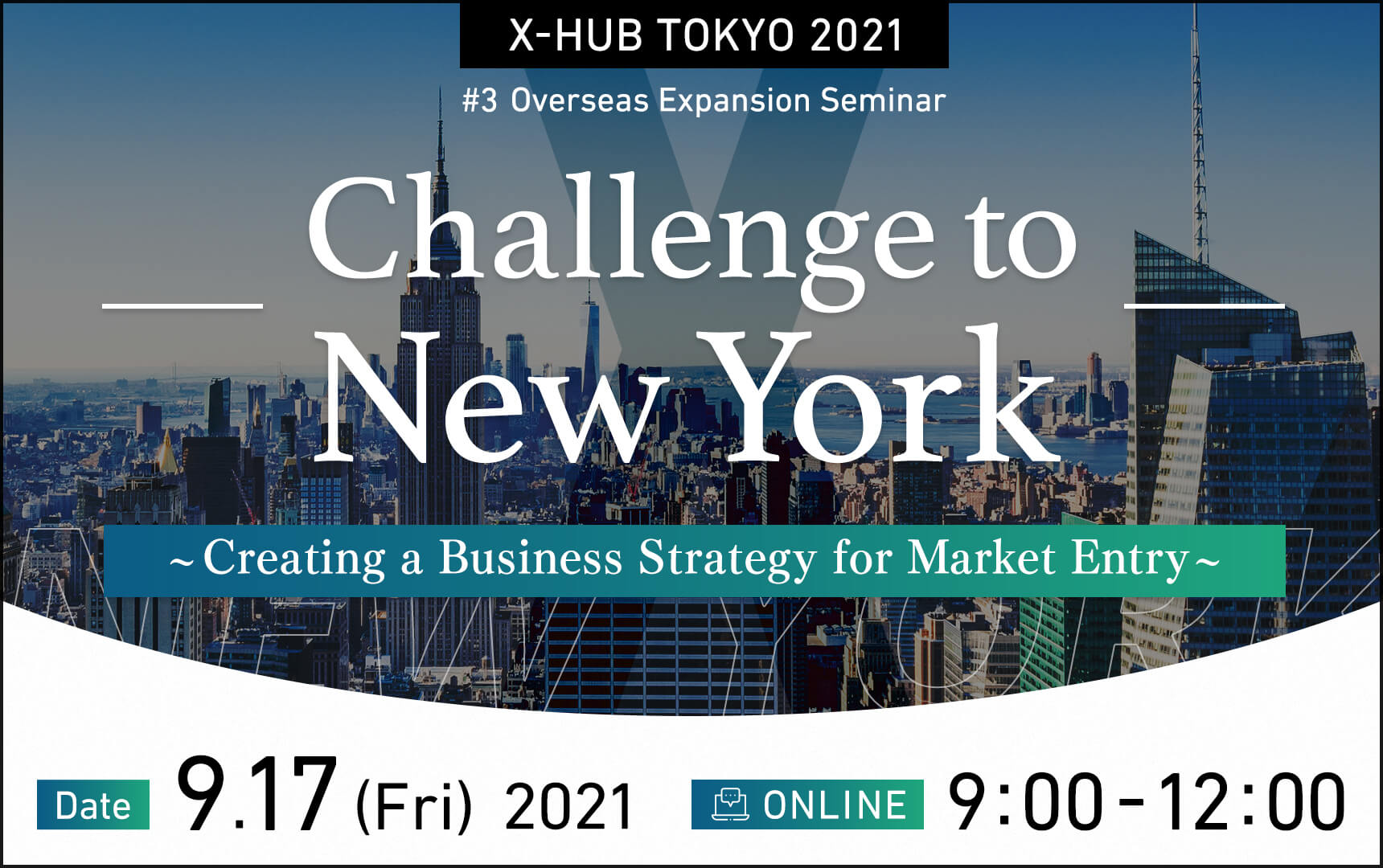 X-HUB TOKYO 2021
#3 Overseas Expansion Seminar
Challenge to New York ~Creating a Business Strategy for Market Entry~
Date:2021/9/17(Fri)9:00~12:00(JST)
The Tokyo Metropolitan Government's X-HUB TOKYO project aims to support the global activities of startups in Tokyo and revitalize the city's economy through exchanges with overseas startups that are active in the global market. The Overseas Expansion Seminar, which consists of five sessions, targets startups aiming at overseas expansion and support organizations considering collaboration with overseas startups and will share (1) the characteristics of the ecosystem in each area and (2) know-how necessary for overseas expansion.

In the #3 Overseas Expansion Seminar, we will focus on the world's second largest startup ecosystem – the Big Apple – to uncover the unique characteristics the city has to offer. The speakers will provide insight on not only the current ecosystem of New York, but also tips and tricks on entering and succeeding as a startup in this market.

We welcome not only startups, but also supporters and institutions to join us in this session!
Target
Anyone interested in overseas expansion of their startups can join!
Startups aiming to expand overseas
Major corporations, VCs, financial institutions, universities, and other organizations that support startups which is looking to expand overseas.
Entry fee
Free
Place
Zoom
*The URL of the meeting will be sent to those who have applied by the day before the event.
Application
Please apply at the following URL.
Note
*Your application is processed by Shannon Inc.
The contents of the application are protected by SSL encryption.
*Registration is required for one person at a time.
Contents
Contents
Speakers
1
X-HUB Program Overview
X-HUB Administrative Office
2
Ecosystem of New York
COMING SOON
3
Keys to a successful startup in New York (tentative)
Ms. Mio Asatani
Curina, Inc.
CEO
4
Drawing up a business plan to enter the New York market (tentative)
Mr. Murat Aktihanoglu
Entrepreneurs Roundtable Accelerator (ERA)
Co-Founder & Managing Partner
※Please note that the content of the subject may change.
Lecturer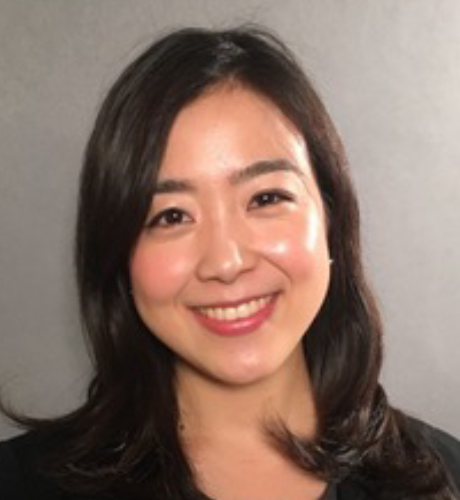 Ms. Mio Asatani
Curina, Inc.
CEO
Mio is the CEO and founder of Curina, a fine art rental/rent-to-own subscription company for the next generation art collectors and artists. Launched in October 2019, the company raised a $1M seed round funding from renowned investors and CEOs of companies such as Benesse, Uzabase, MoneyForward, etc. Mio graduated from Tokyo University (Law Department) and received an MBA from Columbia Business School in 2019. She has also worked at Deloitte as a management consultant.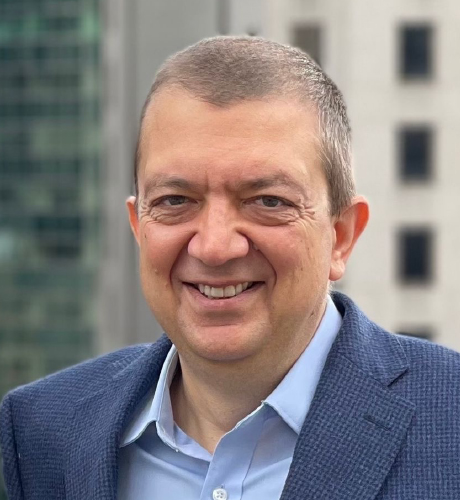 Mr. Murat Aktihanoglu
Entrepreneurs Roundtable Accelerator (ERA)
Co-Founder & Managing Partner
Co-Founder and Managing Partner at ERA, an early-stage venture capital fund and technology accelerator in New York City that has invested in and accelerated 245+ startups since 2011 with multiple $1B+ exits. Murat has a Masters Degree in Computer Science and he has started multiple technology startups in NYC after having worked in Silicon Valley as a technologist. He started Entrepreneurs Roundtable, a non-profit, in 2007 in New York City to help the startup ecosystem grow and connect the entrepreneurial community with each other and investors through free monthly events that have been going on every month since 2007. He is also the author of the book "Location-Aware Applications" published by Manning Publications and a frequent speaker globally on technology, venture capital and entrepreneurship.