X-HUB TOKYO, which supports overseas expansion of startups in Tokyo, held its " #1 Overseas Expansion Seminar: Seeking the Hub of Asia Singapore, undertaking global expansion" on July 1st.
This seminar focused on Singapore, the hub of the Asia-Pacific region, and shared the characteristics of the country's ecosystem and the latest information.
In the first half of the seminar, Mr. Tan Fabian from Singapore Embassy in Tokyo and Singapore Enterprise Agency introduced the features of Singapore ecosystem and its support system for open innovation. As a senior start-up, Mr. Edward Senju who is a Regional CEO of Sansan Global PTE. Ltd. and is expanding their business to the Asian market, talked about the realities of expanding to Singapore.
In the latter half of the session, Mr. Ken Ebihara, FOUNDING GENERAL PARTNER, Rebright Partners K.K., shared strategies for startups aiming to expand in Singapore and Asia should know.
---
Ecosystem of Singapore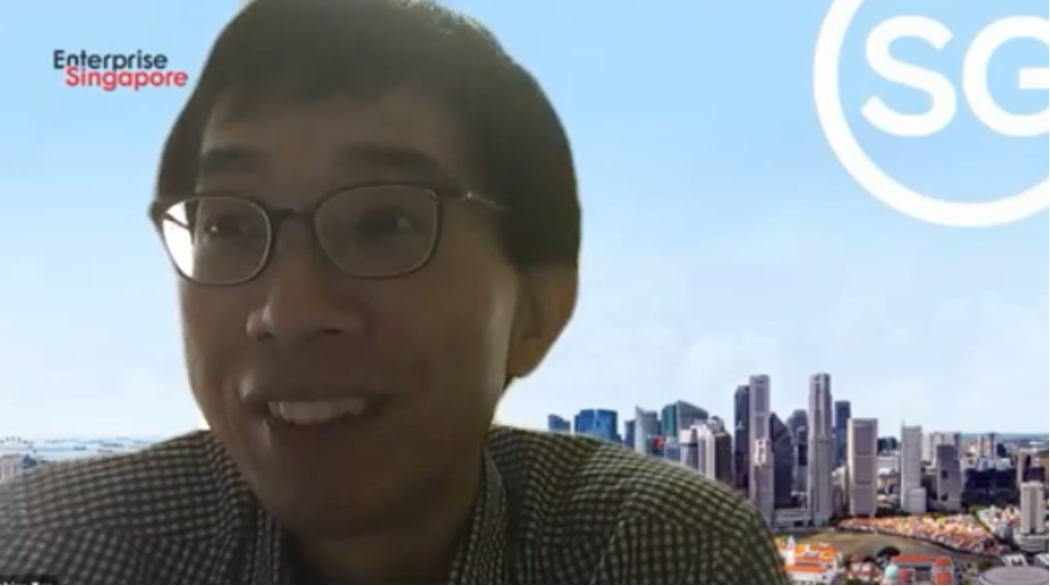 Counsellor (Commercial), Singapore Embassy in Tokyo
Regional Director, Enterprise Singapore
Mr. Tan Fabian
First, Mr. Tan Fabian of Enterprise Singapore, a government agency that supports the formation and revitalization of Singapore's startup ecosystem, will talk about the attractiveness of Singapore's startup ecosystem.

In recent years, Singapore has gathering attention from around the world as a gateway to Southeast Asia and as a place where innovation is born. You could see our aggressiveness from the fact that, even in the covid 19 situation, of the 25 unicorn companies were born in Southeast Asia in 2021, 10 are the startups from Singapore.
Since Singapore has a well-developed startup ecosystem, many startups could success. There are lots of attractiveness in Singapore's startup ecosystem, but I would like to introduce four main features for this time.
First, Singapore has a strong R&D infrastructure with a concentration of national universities, research institutes, and corporate innovation labs. Secondly, the strong network of accelerators and other start-up support services attracts many companies from Japan and abroad to come in.
The other features of Singapore's ecosystem are its extensive network of major global innovation hubs, including multilateral partnerships to promote R&D (Research and Development), and aggressive investment from VCs (Venture Capital). In 2021, more than 700 investments (totaling approximately US$11 billion) were currently made, particularly in the healthcare, agriculture, and food-related technology sectors.
Recent trends are the promotion of digital transformation (DX) to solve social issues such as a new covid 19 infections and an aging society with a low birthrate. Also, we have a high expectation for the creation of innovations in the healthcare field, and the use of technology in the sustainability field, including carbon neutrality.
Thank you very much. Could you tell us more about the systems and mechanisms to support open innovation in such startup ecosystem?

In Singapore, the government plays a very important role in promoting open innovation. For example, the government itself actively collaborates with startups. Also, Singapore government makes a mechanisms and support for overseas startups and local startups to create open innovation in Singapore by bringing all together who shares a common awareness of the issues to dig deeper into them. We provide mechanisms and support for overseas startups to create open innovation in Singapore.
In addition, through a joint initiative with the Singapore Economic Development Board, which aims to create a network between Singapore and overseas startups, we have supported approximately 400 overseas startups and over 100 overseas companies in their entry into Singapore.
To sum up, as a hub of Southeast Asia, Singapore has various networks in place that are key to your expansion in Asia. There are also Japanese VCs and support organizations with strong networks such as JETRO Singapore, so let's work together to expand your business from Singapore to Asia and beyond. 
---
Tips for startups aiming Singapore to make Asia Market Entry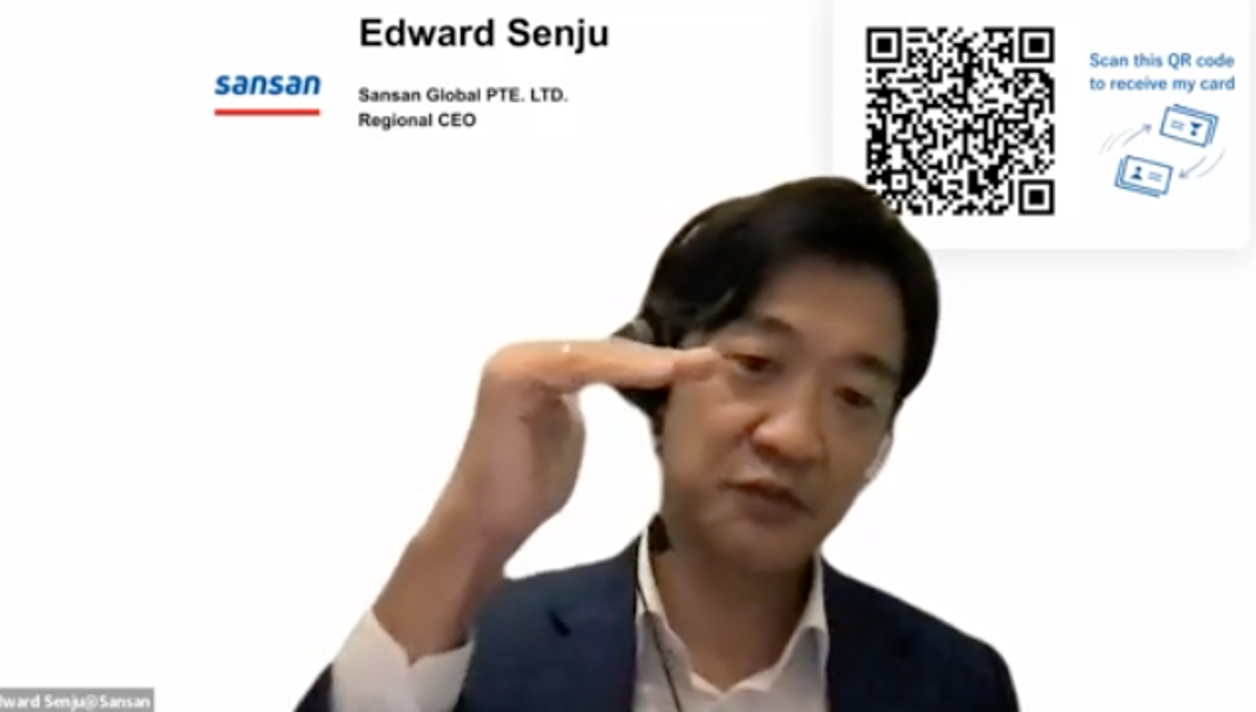 Sansan Global Pte. Ltd. Regional CEO
Mr.Edward Senju
Next, we will interview Mr. Edward Senju, Regional CEO of Sansan Global PTE. Ltd., who has a base in Singapore and challenging to expand their business in Asian market. He will talk about his business in Singapore.

We are developing our business card management service "Sansan" (Sansan) for corporate clients and "Bill One" (Bill One), a cloud-based invoice management service, while working to develop overseas markets. As of April 2022, 7,000 companies in 61 countries are using "Sansan," a service that aggregates all business cards within a company and uses them as a business platform.
Since the exchange of business cards and invoices is a common business practice throughout the world, we have been aiming to expand our business overseas since the company was first established. In 2015, our ninth year in business, we established Sansan Global in Singapore.
The main reasons why we decided to expand our business to Singapore was the best regional hub when considering business expansion throughout Southeast Asia, and that the people have high knowledge of IT and strong purchasing power. Above all, I feel that Singapore has an outstanding "business environment" in Asia, with English being the common language, a well-developed transportation network that makes travel stress-free, and a well-developed legal system, all of which are very attractive.
Thank you very much. Please tell us about the difficulties you faced when expanding into Singapore and how you overcame those obstacles.

We established our Singapore office in 2015, but at first it was difficult to get our business off the ground, and there were many days when we felt frustrated. However, in 2018, we changed our business model to meet the needs of the market, which was a great opportunity for us, and we are now able to develop our services with the feeling that we are creating a proper business.
In changing the business model, we continued to go through a trial-and-error process to develop the business in a way that better meets "local needs" by directly interviewing customers about their issues, strengthening the local sales organization, and establishing a dedicated development team. In addition to these efforts, I feel that we should assign a person to firmly steer the business locally with the help of the head office, especially in developing services and products developed in Japan for overseas markets.
Although we are still struggling every day, I would like to tell you that it is important to take care of our service and business concepts, but also to have the courage to make changes as necessary when expanding overseas. We would like to expand our platform not only to Singapore but also to the entire Southeast Asia in the future. In addition to that, we would like to proceed with flexibility and change so that we can make business transactions in each country smoother using data.
---
How to draw up a business strategy for startups entering into Singapore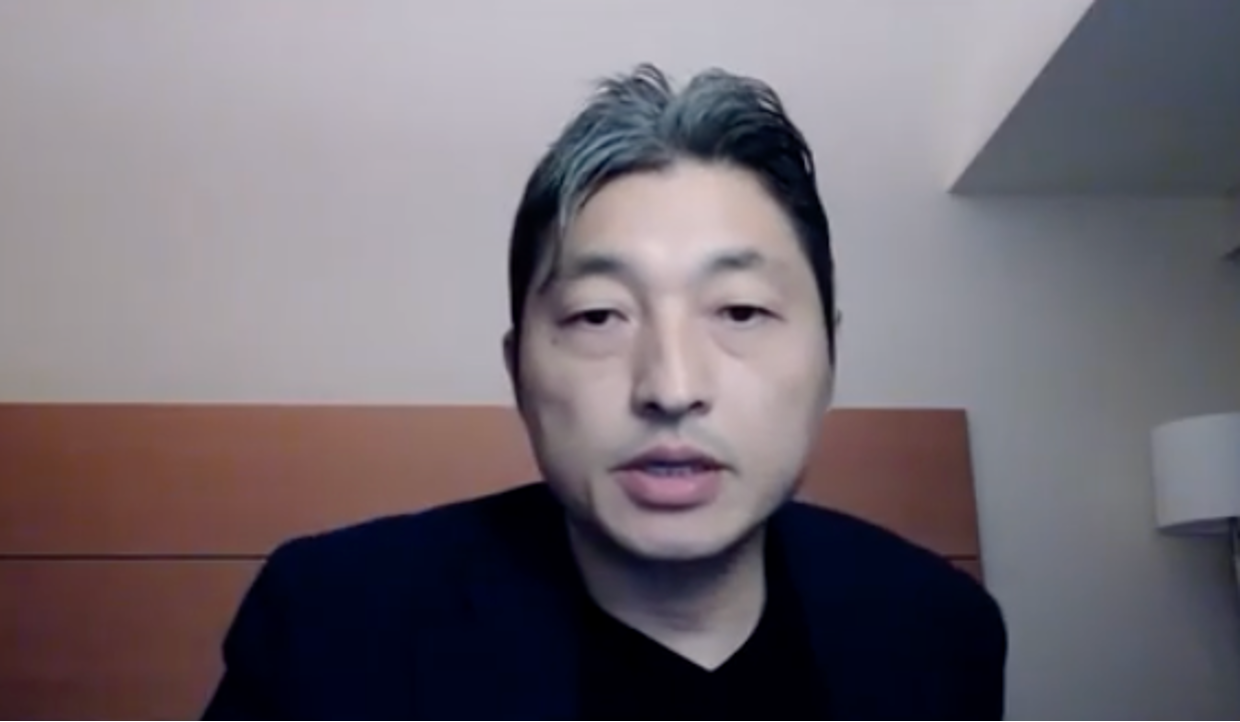 Rebright Partners Pte Ltd. Founding General Partner
Mr. Takeshi Ebihara
In the second half of the seminar, we will hear from Ken Ebihara of Rebright Partners K.K. about investment trends in Southeast Asia and in Singapore.

Singapore and Southeast Asia continue to invest aggressively in startups. Southeast Asia is characterized by the growth of investment in fintech, retail, app-based commerce, logistics, and other areas where goods and money move and are supported.
Among these, Indonesia and Singapore have shown remarkable growth. Singapore is characterized by its strong function as a Southeast Asian hub, although it is not large in terms of population size or area. Singapore's unicorns, such as Sea and Grab, have grown rapidly to rank among the top 15 companies on the Singapore Exchange (SGX) by market capitalization. Many other startups are also concentrated in Singapore, seeking to raise capital and expand throughout Southeast Asia.
Thank you very much. Now, finally, please tell us about how to draw up a business strategy for startups looking to expand into Southeast Asia and Singapore should know about.

First, it is important not to think of Southeast Asia as a one-size-fits-all market, as the language, ethnicity, and business practices differ greatly from one region to the next. While most companies in Southeast Asia are small, the region is also progressing toward DX in a variety of areas, including individual stores, finance, insurance, logistics, education, and agriculture, so it is quite possible that a "leapfrog" (a phenomenon in which a country develops more rapidly than developed countries through the use of advanced technology) will occur.
Considering this, when Japanese companies expand into Southeast Asia and Singapore, it will be important not only to capture growth markets, but also to recruit excellent local human and management resources and to take advantage of local technology and innovation. Especially when it comes to technology, including price and taste, it is recommended to utilize local products, as the saying goes, "Mochi wa mochiya" (the rice cake maker makes the best rice cake). In addition, since the markets and environments overseas are very different from those in Japan, it is essential that the local team take the lead and sometimes work together with local experts to conquer the market.
Having supported numerous startups, I can frankly say that not every overseas expansion is a success story. However, by getting in the batter's box as many times as possible and expanding and reproducing small successes, you will be able to find your way to success.
---
In this seminar, we introduced the features and attractiveness of Singapore's startup ecosystem and the secrets to success in overseas business. X-HUB TOKYO will continue to provide useful information for startups aiming to expand overseas, as well as the latest trends in open innovation and startup ecosystems in other countries through various seminars.