X-HUB TOKYO, which supports overseas expansion of Tokyo-based startups, held the FY2023 X-HUB TOKYO #2 Overseas Expansion Seminar "European Expansion Strategy ~Successful expansion into London and European markets~" on July 10. The seminar focused on the characteristics and attractions of London and the European market and shared the latest information that Japanese startups should know when seeking to expand into the region.
At the beginning of the seminar, Mr. Naoki Kamimaeda, Investment Group Partner, Europe Division Head, London Office Representative, shared the features and attractions of the European market including London. Next, Mr. Masaru Yoda, Member of the Board of Directors of INNOPHYS Corporation, which already has sales offices in several European countries as a senior entrepreneur, was invited to talk about the realities of European expansion.

In the second half, Ms. Chika Yamamoto, CEO and Managing Director of CROSSBIE GmbH, spoke about the latest information on the startup ecosystem in London and Europe and how to draw up a business strategy when entering the market.
---
Ecosystem of London and Europe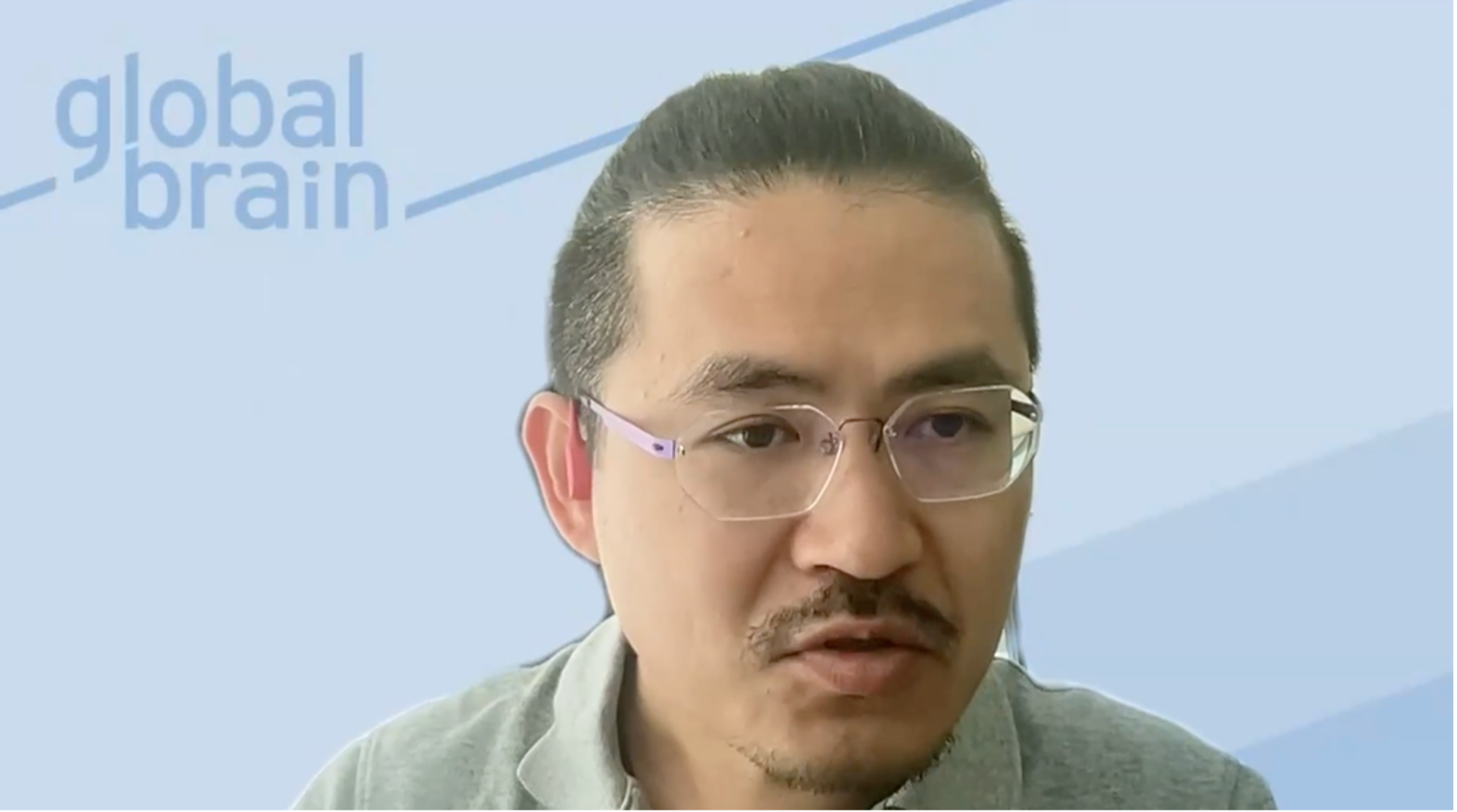 Global Brain Corporation Investment Group Partner
Head of European Division Representative of London Office
Mr. Naoki Kamimaeda
First, we will talk to Naoki Kamimaeida, Investment Group Partner, Europe Division Head, London Office Representative, Global Brain Corporation, the first Japanese independent VC fund that established an office in the UK in 2019, about the overview of Startup ecosystem in Europe.

Europe is the second most active region for startup investment after North America, with an attractive startup ecosystem. It is characterized by a rich diversity of startups with tremendous future potential in terms of technology, science, and growth potential. In terms of the number of unicorns, Europe ranks third in the world after the U.S. and China, having produced 353 companies to date.
In terms of investment, Europe is on pace to outperform 2020, despite the global cooling, of course, with the U.K., France, and Germany attracting the most investment among others. Another bright spot is that in the last three years, top U.S. VC firms have been moving into Europe, particularly London, in rapid succession.
Then, please tell us about the characteristics of the startup ecosystems in each of the European regions.

First of all, many well-known VCs are based in the U.K. and Ireland, and many companies from outside of Europe use the U.K. and Ireland as a stepping-stone to expand into Europe, and European companies use the U.K. and Ireland as a stepping-stone to expand into North America. In addition, the U.K. as is focusing on investment in the fintech, AI, machine learning, and cybersecurity fields, and a ranking of fintech investment by global city shows that London ranked first in the world in 2022. On the other hand, the competitiveness of the semiconductor field is considered very weak, so Japanese companies with related technology and experience can aim to expand their business in this area.

Next is DACH (Germany, Austria, and Switzerland), which has a large concentration of manufacturing companies and a well-developed IT industry, especially in Berlin, Germany. However, because of the high percentage of European investors in this area, Japanese companies are expected to face a language barrier when expanding into this area.
In Scandinavia, on the other hand, fintech and climate tech have been gaining momentum in recent years. Other southern European countries, such as Italy, have strong manufacturing industries, and investment in fintech and insurtech is also active, especially in Paris, France. In Eastern Europe, including Estonia, early-stage investors are beginning to set up bases one after another, but the number of growth-stage investors is still low.
When considering the establishment of a European base or business expansion in the future, we recommend that you take advantage of the support of Japanese government and private organizations that are knowledgeable about the local market. If you need the support of the government of a particular country, consulting with the respective embassy in Japan in advance will tend to help you get started.
That said, there are some things that can only be seen through participation in local networking events and face-to-face discussions with local partners, so we hope that you will aim for European expansion by putting down deep roots in the region.
---
Tips for startups for aiming to enter the European market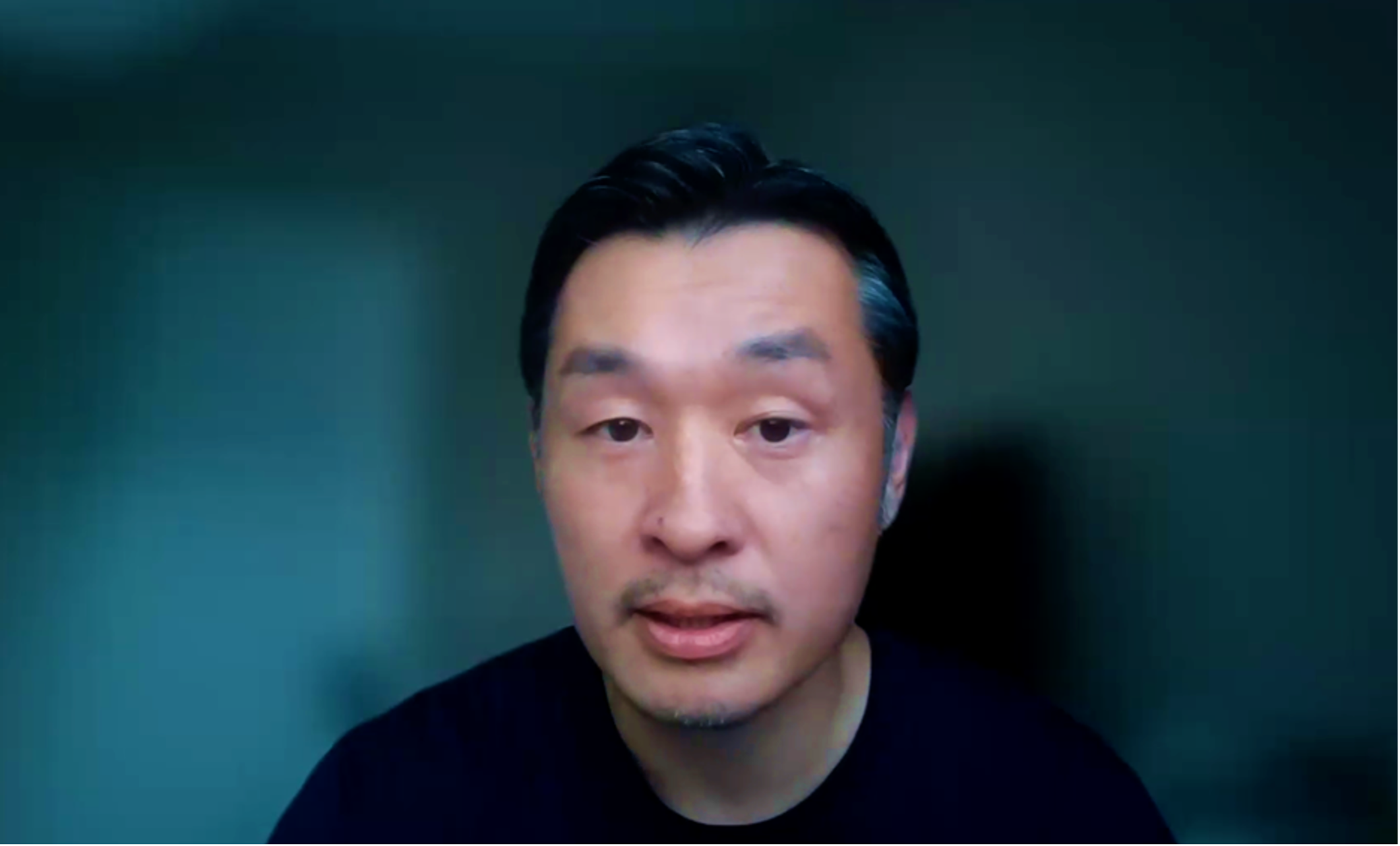 INNOPHYS Corporation Director and Executive Officer
Mr. Masaru Yoda
Next, Mr. Masaru Yoda, Member of the Board of Directors of INNOPHYS Corporation, will talk about the progress of the company's European expansion.

Founded in 2013 as a startup from Tokyo University of Science, INNOPHYS has been developing and selling "Muscle Suit," a wearable robot that can help reduce the burden of nursing care. The Muscle Suit is currently used not only in the nursing care field, but also in agriculture, manufacturing, logistics, and construction sites, and has sold 25,000 units in total.
Although we did not have overseas expansion in mind from the beginning, we gradually began to think about the possibilities, and in 2020, we expanded our business overseas. We started with sales in five countries, and now we are present in 17 countries in Europe, North America, and Asia. Sales breakdown for 2022 shows that overseas sales account for only about 20% of our total sales, but we aim to increase this to about half by 2025.
What are some of the key factors that you feel have led to the expansion and success of your business in Europe?

First of all, among the various countries in which we have expanded our business, Europe has a population of 450 million, about three times the size of Japan, and has high purchasing power, making it a very attractive market.
What I feel particularly important when conducting business in such an area is to be prepared in advance. Therefore, when preparing a business plan or conducting market research, for example, you should abstract from the successes of your company's domestic business and look for a market where you can expect to make a profit. In our case, we selected countries with large market size, purchasing power, aging population, and populations involved in manufacturing, warehousing, and agriculture. We recognized that we could take advantage of our strength in Europe because the average age of working population and willingness of purchase is higher compared to Asia, that is, France, Germany, Spain, and Italy.
In addition, in order to maximize sales, we have promoted the development of dealers and end-users, which has had a certain effect. Furthermore, we feel that our media promotion by sending out information through industry magazines, exhibition, and owned media such as social media to increase sales volume from dealers to end users has led to high quality inquiries.
When doing business with overseas companies, there are many things that do not go as planned in Japan. It is in times like these that perseverance and persistence will pave the way, so I encourage everyone to be proactive and take on new challenges!
---
Business strategies to consider when expanding into the London and European markets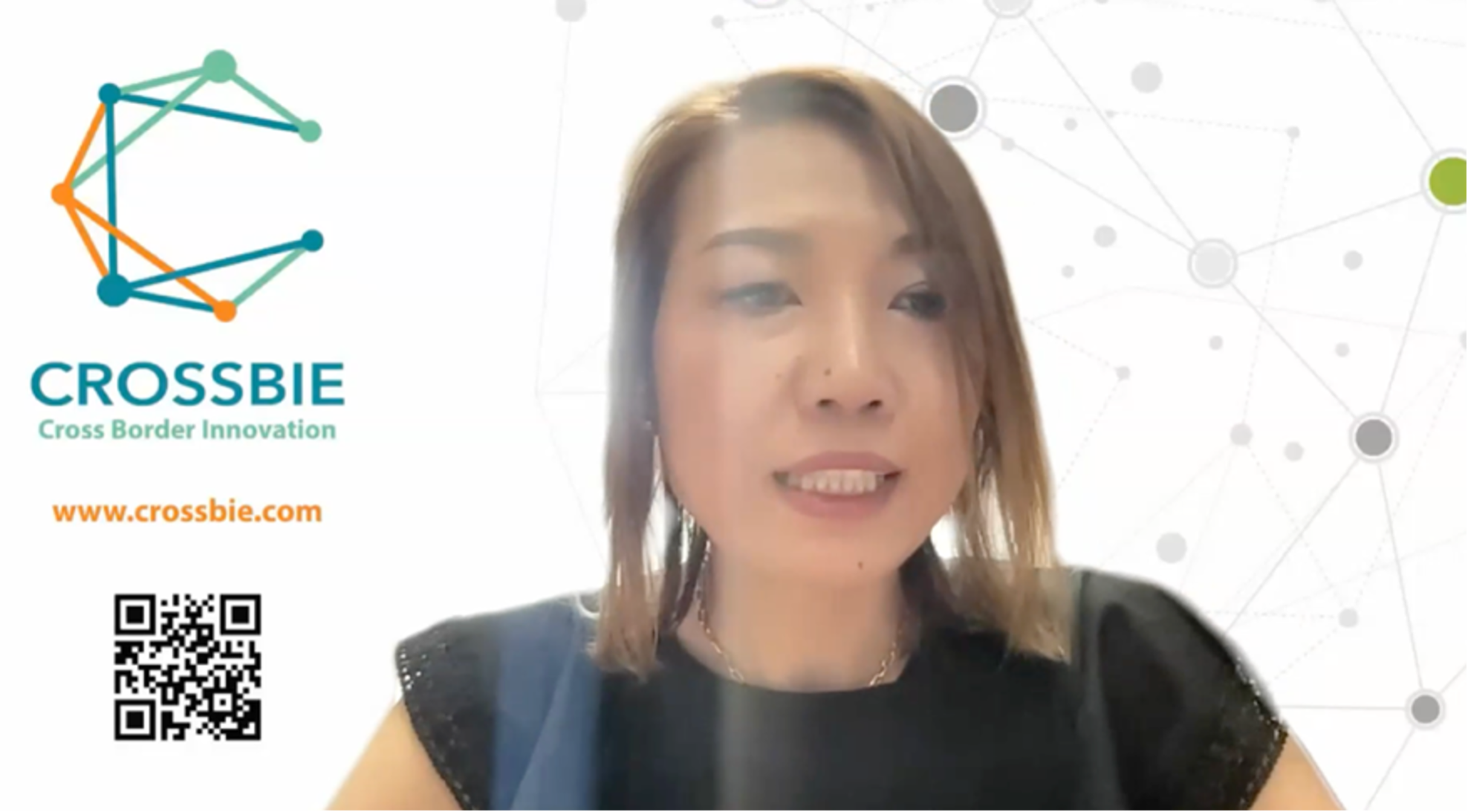 CROSSBIE GmbH CEO & Managing Director
Ms. Yamamoto Chika
Finally, we would like to ask Ms. Chika Yamamoto, CEO & Managing Director of CROSSBIE GmbH, about her business and the latest trends in the European startup ecosystem.

CROSSBIE is an accelerator based in Berlin, Germany, that connects the startup ecosystems in Japan and Europe. In addition to innovation support, global human resource development, and the formation of ecosystems connecting Japan and Europe, we also focus on collecting and disseminating the latest information on the European startup ecosystem on a daily basis.
According to the ranking of startup ecosystems by city published by Startup Genome in June 2023, London, UK ranked 2nd, Berlin, Germany in 13th, Amsterdam, the Netherlands in 14th, and Paris, France in 18th place. The results show the strength of the European startup ecosystem, and these figures were calculated by taking into account the overall success of startups in each city, the number of unicorns they have produced, and the amount of investment by investors and VCs.
What are some of the key factors to consider when drawing up a strategy for expansion into Europe?

Keeping in mind that the characteristics of each country and city in Europe differ greatly, we recommend drawing up a strategy based on four key factors: first, "cultural factors" such as language and culture; second, "policy" such as policies, regulations, and taxation; third, "geographical factors;" and fourth, "economic factors.
Let us consider the differences between London, Berlin, and Amsterdam according to these four items. For example, regarding policy, London offers a conducive environment for establishing a company, as well as preferential tax treatment. Berlin, on the other hand, is trying to form an economic partnership with Japan, which is a tailwind for Japanese companies. Amsterdam has a clear policy toward decarbonization and may be involved in the purchase of company cars.
In addition to considering these regional differences, it is also important to determine if the local ecosystem is the best environment for your company when considering European expansion. Unfortunately, overseas expansion is not a quick and easy process. It is only by making a deep commitment to the local market that you will see results, so we encourage everyone to try their best to stay firmly rooted in the local market!
---
In this event, we presented information on the attractiveness of the local market and how to draw up strategies for successful market expansion in London and Europe. X-HUB TOKYO will continue to provide the latest information on the characteristics and attractiveness of overseas startup ecosystems, as well as the latest trends in open innovation in Japan and abroad.