X-HUB TOKYO, which supports the overseas expansion of startups in Tokyo, held the FY2023 X-HUB TOKYO#4 Overseas Expansion Seminar on September 5. In this seminar, the participants shared their findings focusing on the initial challenges of overseas expansion, as well as their actual experiences in overseas expansion.
In the first half of the seminar, Mr. Tomoyuki Mizuno, Director and COO of Creww, Inc. shared the challenges that many startups aiming for overseas expansion tend to face and the points they need to keep in mind. In the second half, Mr. Yusuke Asano, Representative Director of ONE ACT, Inc. and Mr. Satoshi Takahashi, President/CEO of Impact Circle, Inc. who have experienced overseas expansion since their early days, talked about how they overcame the difficulties they faced when expanding overseas, sharing their own experiences.
---
Issues startups tend to face when expanding overseas and points they need to keep in mind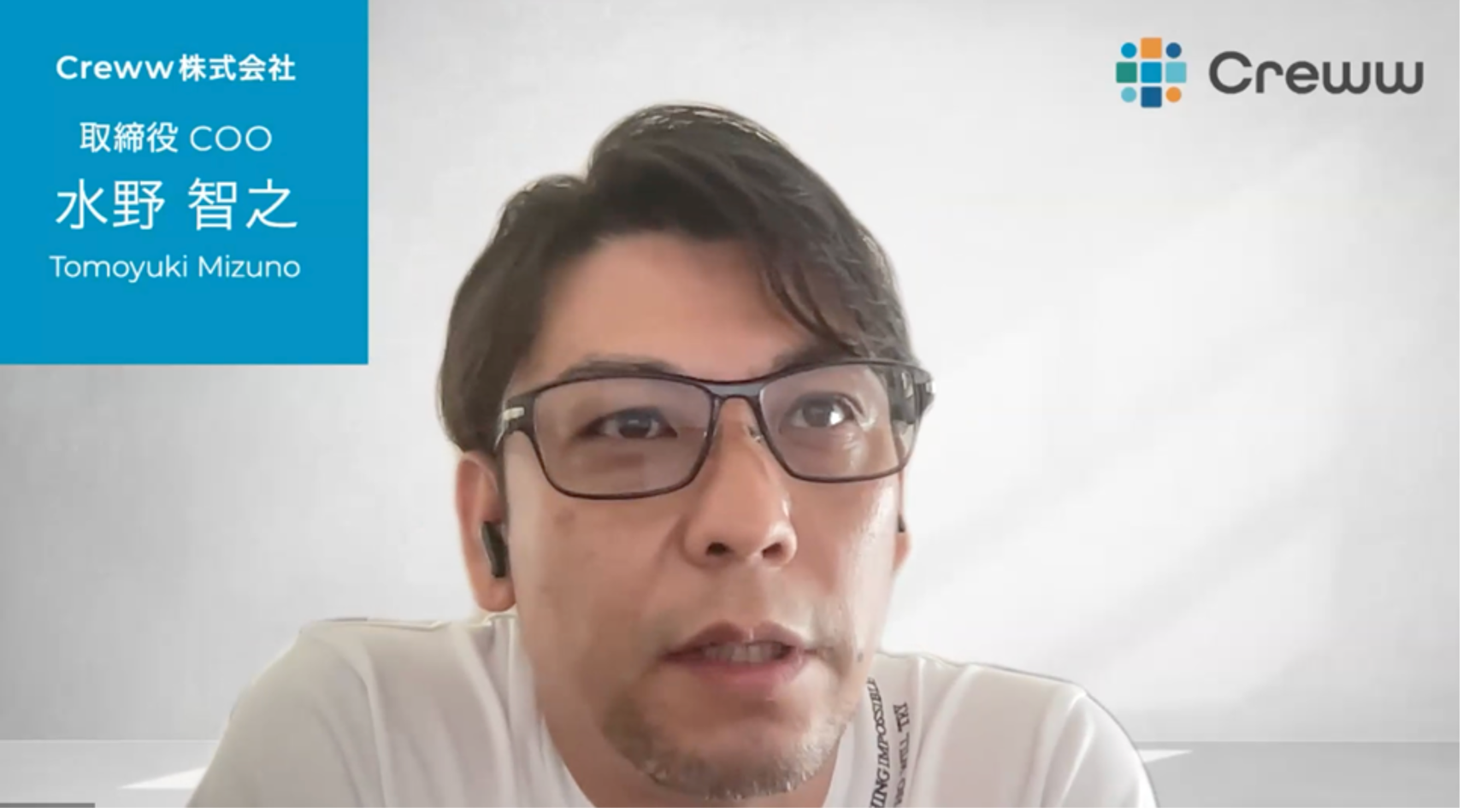 Director and COO, Creww Inc.
Tomoyuki Mizuno
To begin with, Mr. Tomoyuki Mizuno, Director of Creww Corporation, gives us an overview of the company and the progress of its overseas operations.

We at Creww operate an open innovation platform with the vision of "creating an era of great challenges. The number of startups registered on our platform is 7300, and the number of operating companies exceeds 400. We have also worked with many regional banks to promote regional open innovation throughout Japan.
What makes us unique is that we use "technology" to support the growth of people who take on the challenge of creating new value and solving problems that challenge the conventional structure of society and industry. Creww defines this area as "GrowthTech", which is a combination of Growth (growth and development) and Technology (technology), and is developing services in this area.
In recent years, we have been actively promoting overseas business development in response to requests from our clients, and we are also focusing on supporting the overseas development of domestic startups and the collaboration between domestic business companies and overseas startups.
Based on your experience thus far, please tell us about any points that Japanese startups should keep in mind when aiming for overseas expansion.

First, it is important to clearly articulate "why you are aiming for overseas expansion. This will vary depending on the industry and the size of the company, so we encourage each of you to consider this carefully. For example, from a financial perspective, in recent years, a track record of receiving investment from overseas investors has led to a certain level of recognition, and tends to be a positive point when going public. It is also necessary to change your mindset, especially before or in the early stages of overseas expansion. By proactively communicating with local people, rather than using "I don't speak English" or "I'm not good at English" as an excuse, your business will surely move forward. It is also effective to hire Japanese expatriates or bilinguals to familiarize yourself with the culture, language, and customs of a foreign country shortly after starting your business.
In addition, obtaining local partners is very effective when it comes to market research. Asking potential users, ecosystem builders, and VC firms about the local market will help you to gradually formulate the shape of your service. It is also easier to obtain information in advance if you can connect with people who have worked in the local market while you are in Japan.
In this day and age of the Internet and technology, there are more opportunities and chances than you can imagine. If you have gone to the trouble of developing your business as a startup, we hope you will do your best to expand overseas!
---
Actual experiences of overcoming the hurdles of overseas expansion and advice for startups aiming to expand overseas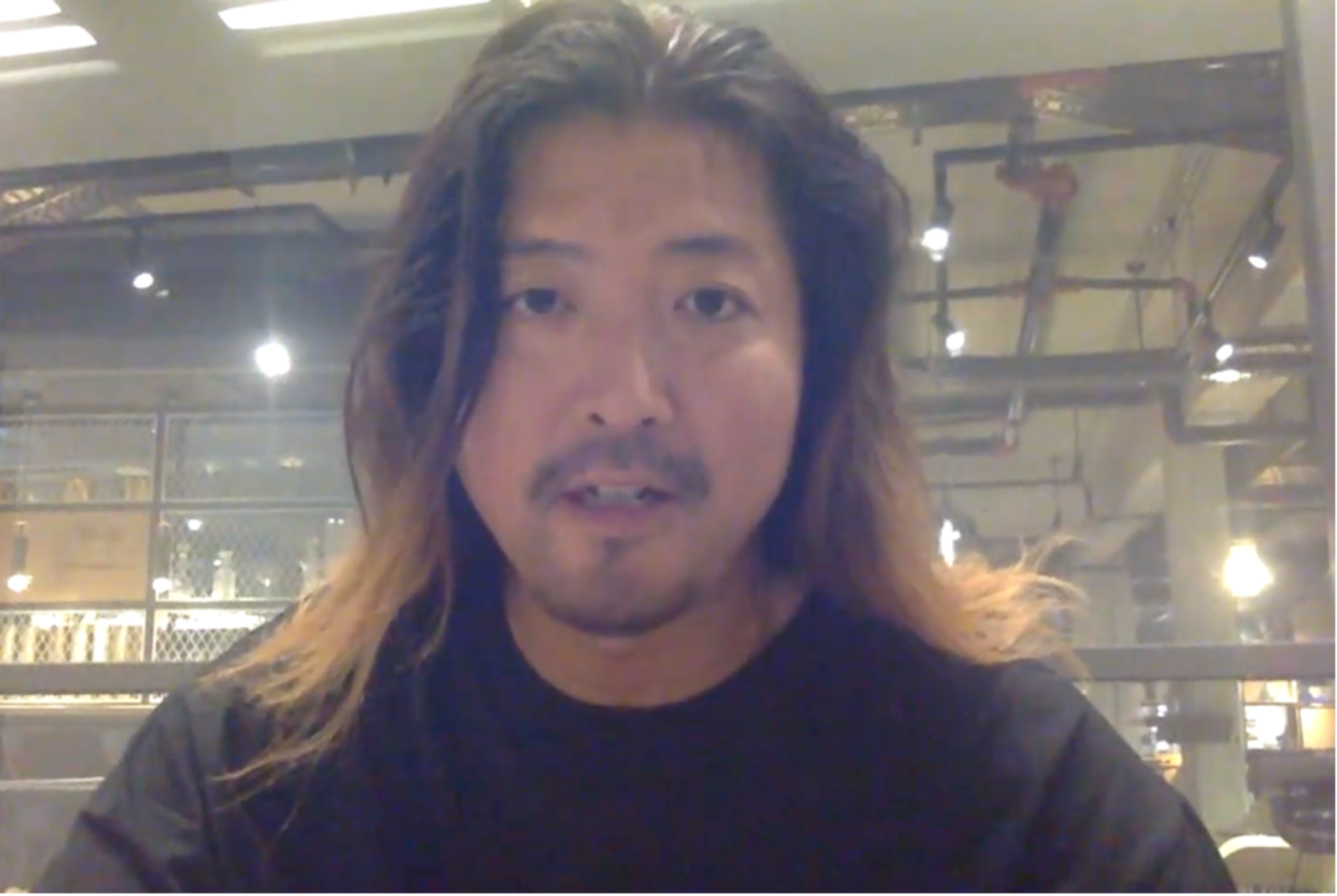 Representative Director of ONE ACT, Inc.
Mr. Yusuke Asano
Next, we will ask Mr. Yusuke Asano, Representative Director of ONE ACT, Inc. about the company profile and overseas business.

ONE ACT is a global startup engaged in software development and AI technology development. For a long time, software development has faced various problems such as bloated project budgets and time, and a shortage of IT engineering personnel. To address these issues, we have launched PieceX, a global source code marketplace that allows users to procure software "parts" ranging from small functional units to large, package-like components.
Currently, we have more than 150,000 registered users, of which 99% are from overseas, and we do business with companies in more than 200 countries and regions around the world. Supporting this overseas expansion are employees from diverse backgrounds working in five offices in France, India, the United Kingdom, the United States, and Japan. The team is made up of members from 13 different countries, and English is the primary language of communication within the company.
Please tell us about the hurdles you faced when expanding overseas and your real-life experiences of overcoming them.

Especially in the initial stages of overseas expansion, we faced various hurdles such as funding and recruitment. In our case, we were able to gain a great deal of knowledge by participating in many domestic and international accelerator programs. When expanding overseas for the first time, it is recommended that you go through such programs to get advice from mentors and create a highly polished pitch deck through repeated exchanges. We also participated in this X-HUB TOKYO program when expanding our business to the U.S. and the U.K., and were able to learn a great deal.
When participating in such programs or overseas events, thorough preparation will maximize the learning and insights gained. Also, make sure you have the right number of people at the event, as you can network with many people at the venue by attending events with more than one person.
The last thing I would like to share with you is how to overcome the mental hurdle of "what if I fail at overseas expansion? Countless failures come with overseas expansion, and it is no exaggeration to say that every day is a repetition of success and failure. However, all failures occur along the way to success and goals. We will continue to emphasize the importance of "just taking action," so please do not be sad or happy about the failures in front of you, but just take action and move forward!
---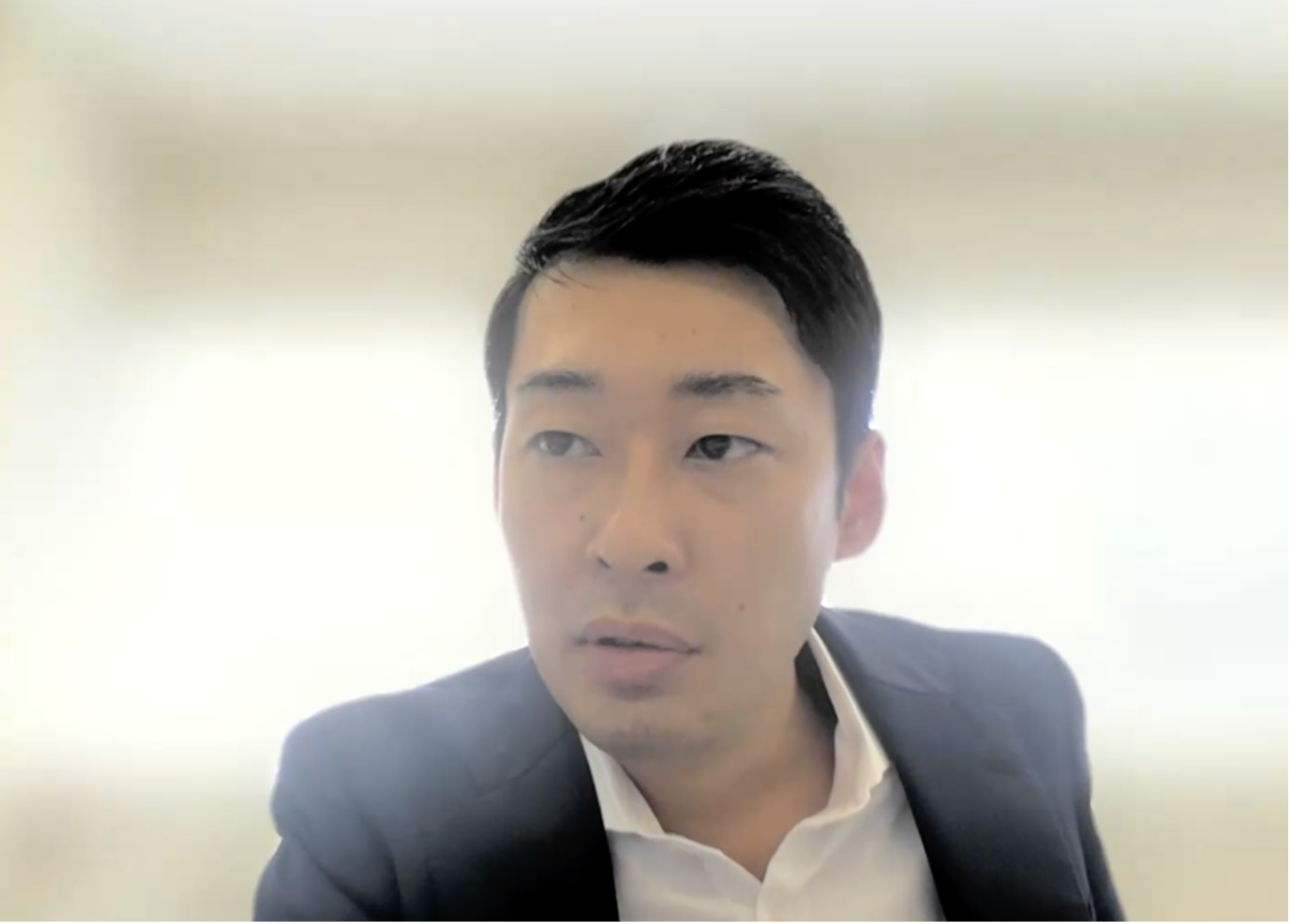 President/CEO, Impact Circle Inc.
Mr. Satoshi Takahashi
Finally, we would like to ask Mr. Satoshi Takahashi, President/CEO of Impact Circle Corporation, about the company profile and overseas business.

Our company has built a platform for "impact investment," which aims to achieve both economic returns and solutions to social issues, and we are developing our services mainly in emerging countries. We currently operate in Japan, the Philippines, and Southeast Asia, and have established a subsidiary in the Philippines.
In recent years, there has been a growing expectation to solve social issues through business, including SDGs and ESG investment. However, there are still few examples where the "social impact" created through business is visualized, and the reality is that investment in businesses that focus on solving social issues has been limited. Therefore, we are taking on the challenge of visualizing social impact by utilizing our unique know-how and network.
In the Philippines, we are currently providing services that combine IoT and FinTech to those who have been unable to access financial services. For example, we provide mobility finance to individuals who wish to improve their income by working as drivers and want to obtain a loan for a three-wheeled cab (tricycle), and boat and engine loans to individuals who want to obtain a loan for the hull and engine to work as fishermen.
What advice would you give to Japanese startups looking to expand overseas in the future?

When deciding which country or region to expand into, I would recommend that they pay attention to the "feel" of the country or region to see if their services will really be accepted there. Although this is only an example of our own case, we chose the Philippines because I had experience in promoting business in the Philippines in the past, and we made a comprehensive judgment of the macro environment, including the financial market and demographics, but more than that, by actually visiting the Philippines and talking with local people, we felt a firm desire to "do business here".
In promoting business overseas, it is important to build a thorough local network. Some companies or industries may place importance on the connections within the Japanese community, but when developing business in an emerging country like ours, it is important to put down roots in the local community and make the most of the networks created there to advance the business.
Of course, business practices and cultures differ greatly overseas, and this can have a considerable impact on business operations. This is where an attitude of questioning common sense becomes important. For example, when it comes to employee management, we are trying to develop a new management style, for example, by separating the difficulty of asking employees to do work not described in the operations manual.
We are also looking at expanding our business outside of the Philippines, and we are examining the growth potential of our business and the applicability of our business model. What I have just described today is just one example of what we have focused on in our overseas expansion, but we will continue to strive to build an investment platform that enables us to visualize our social impact, and we look forward to supporting you in your endeavors!
---
We will continue to support you as you take on the challenges of overseas expansion! X-HUB TOKYO will continue to create opportunities for exchange with startups from Japan and overseas, and to provide information on the latest trends in open innovation.