There are quite a few companies that think it is difficult to expand the market in Japan and are considering expanding overseas. How big is the United States, an economic giant? I summarized the trend of personal consumption in America.
Economic giant America and consumption
America is an economic power that everyone knows. It boasts the world's largest GDP. Nominal GDP amounts to about $20 trillion, or 25% of the global economy. The United States was among the first to emerge from the Great Recession immediately after the Lehman Shock, and since 2009 has maintained moderate economic growth.
The strong U.S. economy is supported by abundant personal consumption. In the United States, with a population of about 400 million, personal consumption accounts for 70% of GDP and is a major consumer country. The real GDP growth rate in the April-June quarter of 2019 was supported by steady growth in personal consumption, despite weak capital investment and housing investment.
The global economy faces many risk factors, including a slowdown in the global economy and trade friction between the United States and China. An export-led economy will have a greater impact if the global economy slows down. For example, Japan is an export-dependent economy whose economic structure is easily affected by foreign exchange rates and the global economy. Due in part to the declining birthrate and aging population, it is difficult to achieve a dramatic increase in consumption.
On the other hand, China has grown into a global factory by attracting foreign companies by using its population as a weapon and using cheap labor. At present, Japan continues to grow by increasing the middle class through urbanization and utilizing stable domestic demand.
Personal consumption in the United States accounts for about 17% of global GDP, and it was the growth in personal consumption that led the country out of the global recession. Consumer credit is widespread in the United States, and the increase in the use of credit cards and loans since 2000 has boosted personal consumption.
After the subprime loan problem, people have become more aware of the risk of a credit crunch, but since credit card society is the norm, many people make their daily purchases with credit cards. The number of people who use online shopping is increasing, and cashless shopping is becoming more common.
Changes and Strategies of Companies Supporting Personal Consumption
When it comes to personal consumption, you may imagine retail stores such as supermarkets and department stores first. Wal-Mart sells a wide variety of products at low prices and is one of America's leading retailers. It was a big news that Seiyu became a subsidiary of Wal-Mart in 2002. Wal-Mart's consumer strategy has also changed significantly, with no reduction in staff work and the introduction of Wal-Mart's know-how in mass display and new fixtures.
There are many other large-scale chain retailers such as drugstores and home centers in America. However, there has been a major change in the American consumer market. It's an expansion of online shopping.
It's the Amazon that helped popularize online shopping. Amazon was founded in 1994 and started selling books online. At present, in addition to CDs and DVDs, we handle a wide range of products from daily necessities such as food to large home appliances.
Amazon has become popular because it delivers faster than traditional online shopping and costs less than retailers.
On the other hand, Wal-Mart and other major retailers are rapidly moving online by joining forces with major online retailers. Amazon has also entered the pharmaceutical market and has become an integral part of people's lives. Retailers are also rushing to counter Amazon's dominance.
EC Market Size and Global Strategy in the United States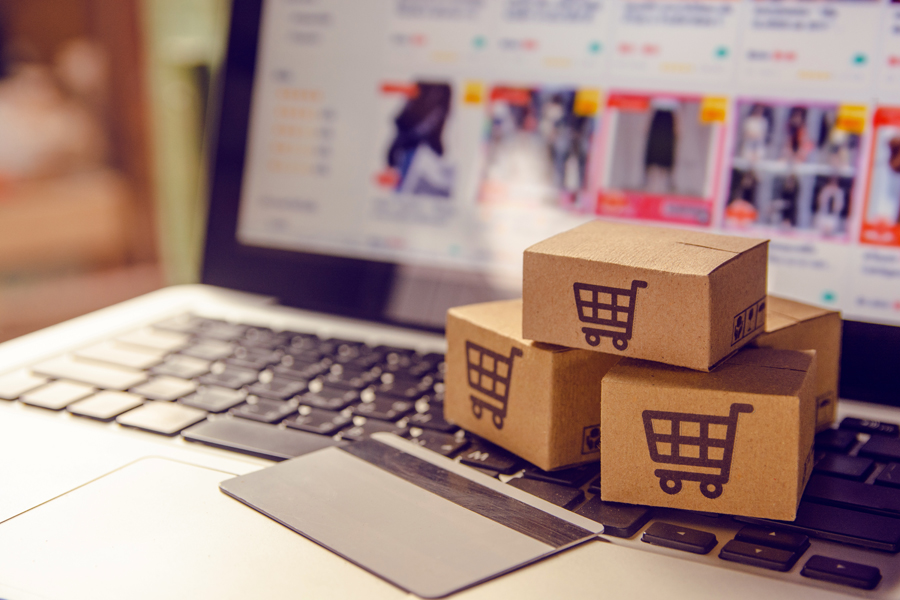 Electronic commerce is the term used to refer to transactions through computer networks such as online shopping, and the EC market is expanding worldwide. EC sales in the U.S. are skyrocketing, with e-commerce market research firm eMarketer estimating 384.99 billion U.S. EC sales in 2016. In addition, the value of EC transactions has been increasing steadily, and it announced that it would be $534.95 billion in 2019.
In addition, in the United States in 2015, the Services segment's sales grew 5% year on year to approximately $7 trillion, of which EC sales rose 6% to $262.8 billion. The online availability of the travel industry is on the rise, led by the online travel companies Priceline (Priceline) and Expedia (Expedia).
Reference:New York Office, Japan External Trade Organization (Jetro)
e-commerce market research in the United States
Also, the EC market has steadily increased its share of retail sales. Especially, electric appliances and miscellaneous goods are the fields where sales are high in EC.
The spread of smartphones has also been a tailwind for the EC market. Many people use smartphones and tablets to easily enjoy online shopping. The global Internet environment has made it possible for anyone to purchase overseas products via the Internet.
Summary
The EC market in the United States is characterized not only by its large market size but also by the large amount of purchase per person. China is the largest market in the world, but there are many barriers such as laws, languages and needs. Also, America, where Amazon was born, has an environment where EC market is easy to expand. For companies seeking to expand overseas, the EC market is an attractive market with low costs and growth potential. Using the Internet as a foothold to expand overseas will be an option."
著者情報
X-HUB TOKYO
Webマガジン編集部
企業の海外進出に関する
様々な情報を発信しています。